Company History
Lindsey Fabrication & Engineering was set up in November 1978, in a small garage in Rothwell, Northamptonshire. By 1986 the company had outgrown the premises in Rothwell and moved to a unit on Telford Way, Kettering.
Loading Mild Steel Tanks at Rothwell, 1984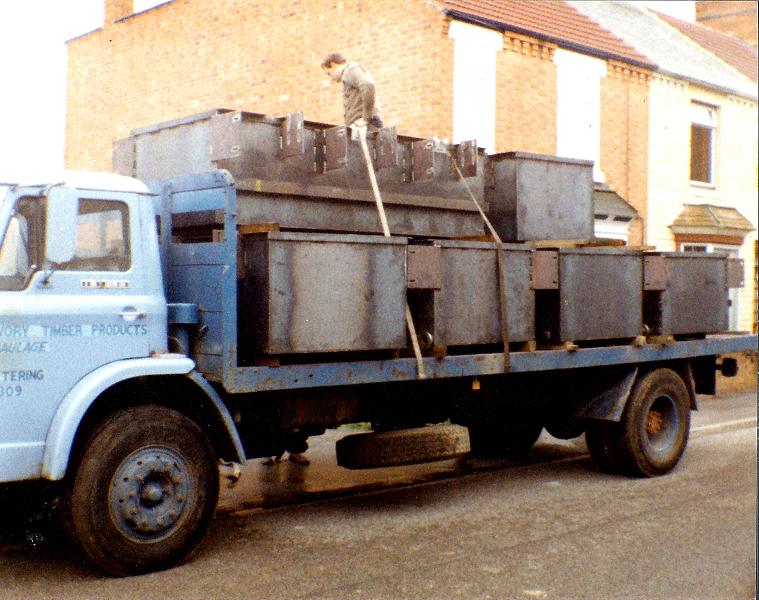 1994 saw the company again require more space, and despite having acquired the adjoining unit on Telford Way, they moved to a new location on Pytchley Lodge Road, Kettering.
In 2014 the company moved to larger premises again, this time to Crucible Road, Corby - a town with strong links to steel production and engineering.